So this is not a FO for 2013; it's my last from 2012. I started this shawl in the summer but due to illness etc, I finished it at the end of December just in time for my Gran's birthday - she loves it, she's even worn it out!!!

I am really pleased with how this shawl turned out, I used Debbie Bliss Baby Cashmerino DK yarn - it was wonderful to work with, it's so gorgeous and smooshy. If you get a chance to use it - go for it, it's beautiful. Anyway's because I enjoyed working on this shawl so much I decided that I am going to release the pattern!!!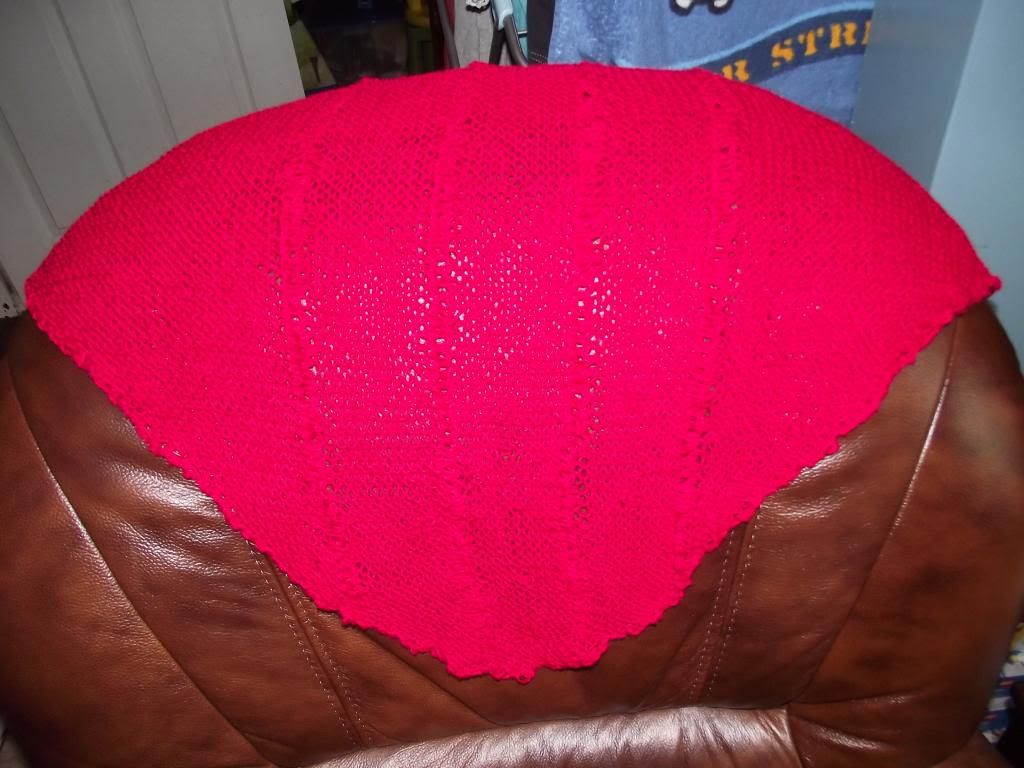 However firstly I need the pattern tested, so I've set up a
post over on Ravelry
- if you want to test it for me (I would be very grateful) please pop over and drop me a message. I'm really excited about this but nervous too and I need to know if my pattern reads well.
I will be back on Wednesday with updates on what I'm working on; it's still the never-ending scarf.
V xo